Che San is a Hong Kong based trading, distribution and marketing group with a Greater China focus. Even though our focus is on Greater China, our outlook is international. We have been trading internationally for more than one hundred years.
Che San Group can trace its roots back to the mid 1800's when two immigrant brothers from Nanhai, China founded Che San Brothers Limited as a stationer and book printer in Yokohama, Japan.
In 1898, Che San established its business in Hong Kong. Today, Che San is a leading paper merchant, stationer and office products/services provider in Hong Kong. Apart from its established businesses, Che San is actively developing the FMCG market and online distribution platforms.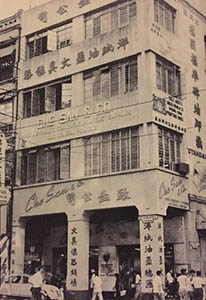 OUR
COMPANY
About Us